Countdown to the new year at one of the largest food and experience market spaces at the Bayfront Event Space!
This December, celebrate the end of 2019 at one of the largest food havens at the Bayfront Event Space. As part of the Uncle Ringo Carnival, Escapade Festival Village will house over 50 food stalls and retail spaces from 20 December 2019 to 1 January 2020.
Challenge your friends & family to exciting rounds of giant beer pong, let our food inspire photo opportunities to create Insta-worthy memories, find the perfect gift as you wander through our retail space or tap your toes to ear candy from our live performances. Whatever the activity, be it family, fun or food, Escapade will be the perfect getaway for you.
And to sweeten the whole experience, beer and cocktails will be served at affordable prices!
Taking place daily from 3pm onwards, you can expect a whole day of unforgettable fun and thrills. And on New Year's Eve, stay up with us till 1am as we ring in 2020.
Check out our food and activity lineup below and visit us at www.instagram.com/satiresingapore for more information and updates!
Food items to expect: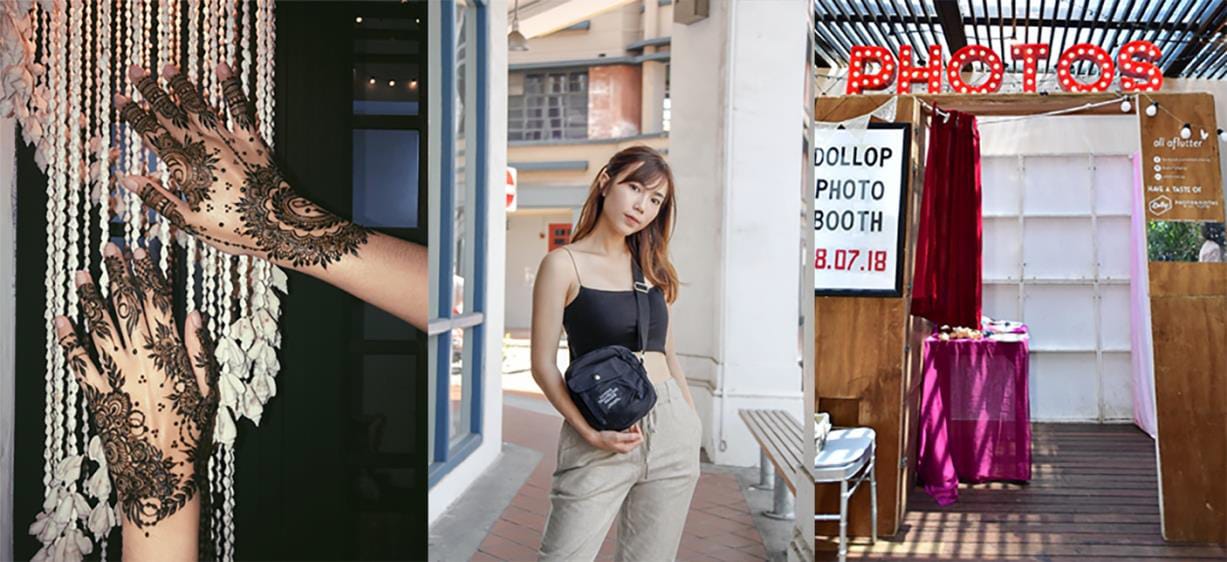 At our retail spaces, expect a range of products and services suited for all ages. Get decorative with some henna art or snap a picture as memorabilia for keepsake. Shop for a unique Christmas gift at our market space where local craftsmen and entrepreneurs will showcase a variety of handmade items for your selection!
Featuring some of the music acts:
Jukuleles
22 Dec – 7.15pm, 25 Dec – 7.15pm, 8.45pm, 10.15pm
United by a deep love for music, they'll treat you to unique covers of popular songs that you know and love! Expect medleys, mashups and enchanting duets by these versatile musicians, and take a ride with them into magical, musical soundscapes.